Article Date
January 1, 2023
A novel Coronavirus / COVID-19, has been identified as the cause of an outbreak of respiratory illness.
Here in our knowledge center, you can find the most recent research articles and news related to this outbreak collected from our current resources.

1- COVID-19 (Novel Coronavirus) 
Severe acute respiratory disease (known as COVID-19) caused by a novel coronavirus (provisionally called 2019-nCoV) first identified in December 2019 in Wuhan, Hubei Province, China
initial infections associated with seafood and animal market 

human to human transmission confirmed through route and ease of transmission are unclear

2019-nCoV is a member of the beta genus coronaviruses and closely related to SARS-CoV

88% homology reported to bat SARS-like coronavirus virus (China CDC Weekly 2020 Jan 22)

International Committee on Taxonomy of Viruses provisionally designates novel coronavirus as Severe Acute Respiratory Syndrome Coronavirus 2 (SARS-CoV-2) (bioRxiv 2020 Feb 11)

common signs of COVID-19 include fever, cough, and shortness of breath.

there is no specific antiviral treatment for 2019-nCoV, but supportive care may help to relieve symptoms and should include support of vital organ functions in severe cases.
More details: https://www.dynamed.com/condition/covid-19-novel-coronavirus
2- Clinical findings in a group of patients infected with the 2019 novel coronavirus (SARS-Cov-2) outside of Wuhan, China: retrospective case series.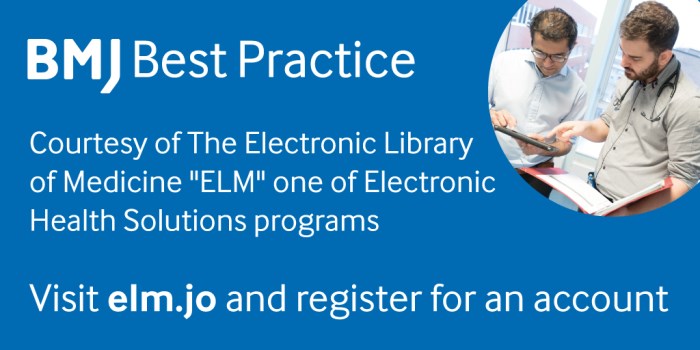 Objective:
To study the clinical characteristics of patients in Zhejiang province, China, infected with the 2019 severe acute respiratory syndrome coronavirus 2 (SARS-Cov-2) responsible for coronavirus disease 2019 (covid-2019).
Results:

Of the 62 patients studied (median age 41 years), only one was admitted to an intensive care unit, and no patients died during the study. According to research, none of the infected patients in Zhejiang province were ever exposed to the Huanan seafood market, the original source of the virus; all studied cases were infected by human-to-human transmission. The most common symptoms at the onset of illness were fever in 48 (77%) patients, cough in 50 (81%), expectoration in 35 (56%), headache in 21 (34%), myalgia or fatigue in 32 (52%), diarrhea in 3 (8%), and haemoptysis in 2 (3%). Only two patients (3%) developed shortness of breath on admission. The median time from exposure to onset of illness was 4 days (interquartile range 3-5 days), and from onset of symptoms to first hospital admission was 2 (1-4) days.
More details: https://www.bmj.com/content/368/bmj.m606
3- Coronavirus resource page.
As a leading research publisher, Springer Nature is committed to supporting the global response to emerging outbreaks by enabling fast and direct access to the latest available research, evidence, and data.
More details: https://www.springernature.com/gp/researchers/campaigns/coronavirus
4- COVID-19 in the Shadows of MERS-CoV in the Kingdom of Saudi Arabia
Abstract :

Middle East Respiratory Syndrome Coronavirus (MERS-CoV) has plagued the Middle East since it was first reported in 2012. Recently, at the end of December 2019, a cluster of pneumonia cases were reported from Wuhan city, Hubei Province, China, linked to a wet seafood market with a new coronavirus identified as the etiologic agent currently named SARS-CoV-2. Most cases are in Mainland China with international spread to 25 countries. The novelty of the virus, the rapid national and international spread, and the lack of therapeutic and preventative strategies have led the WHO International Health Regulation emergency committee to declare the disease as a Public Health Emergency of International Concern (PHEIC) on January 30, 2020. As it relates to countries with the ongoing MERS-CoV community cases and hospital-acquired infections, there will be a huge challenge for HCWs to deal with both coronaviruses, especially with the lack of standardized and approved point of care testing. This challenge will now be faced by the whole global health community dealing with COVID-19 since both coronaviruses have a similar presentation. Those patients should now be tested for both MERS-CoV and SARS-CoV-2 simultaneously, and with the continuing wide international spread of SARS-CoV-2, the travel history to China in the last 14 days will be of less significance.
Full text: https://www.atlantis-press.com/journals/jegh/125934881
6- Characteristics of COVID-19 infection in Beijing.
 
Abstract:

Background:
Since the first case of a novel coronavirus (COVID-19) infection pneumonia was detected in Wuhan, China, a series of confirmed cases of the COVID-19 were found in Beijing. We analyzed the data of 262 confirmed cases to determine the clinical and epidemiological characteristics of COVID-19 in Beijing.
Findings:
By Feb 10, 2020, 262 patients were transferred from hospitals across Beijing to the designated hospitals for special treatment of the COVID-19 infected by Beijing emergency medical service. Among 262 patients, 46 (17.6%) were severe cases, 216 (82.4%) were common cases, including 192 (73.3%) mild cases, 11(4.2%) non-pneumonia cases, and 13 (5.0%) asymptomatic cases respectively. The median age of patients was 47.5 years old and 48.5% were male. 192 (73.3%) patients were residents of Beijing, 50 (26.0%) of which had been to Wuhan, 116 (60.4%) had close contact with confirmed cases, and 21 (10.9%) had no contact history. The most common symptoms at the onset of illness were fever (82.1%), cough (45.8%), fatigue (26.3%), dyspnea (6.9%), and headache (6.5%). The median incubation period was 6.7 days, and the interval time between illness onset and seeing a doctor was 4.5 days. As of Feb 10, 17.2% of patients have been discharged and 81.7% of patients remain in hospital in our study, the fatality of COVID-19 infection in Beijing was 0.9%.
Full text: https://www.journalofinfection.com/article/S0163-4453(20)30101-8/fulltext
7- Avoiding the Coronavirus While Traveling
BY MICHAEL W. SMITH, MD
Board-certified internist
FEBRUARY 28, 2020
As an avid traveler, I'm always aware of the germs that may be lurking around every corner. With the spread of coronavirus, you may feel powerless when surrounded by hordes of people, but there's a lot you can do.
The good news is that everything you're hopefully already doing during flu season are the same steps you want to ramp into high gear to help protect yourself and your family from this new viral threat.
Full blog: https://blogs.webmd.com/webmd-doctors/20200228/avoiding-the-coronvairus-while-traveling
8- COVID-19 TOOLS & RESOURCES
Wolters Kluwer is providing a wide range of free medical resources and tools for clinical researchers, scientists, epidemiologists, and nurses who are on the front lines of addressing this global healthcare crisis.
HealthClarity: COVID-19 Resources and Tools
The Health Division resource page includes links to resources from UpToDate as well as links to Ovid, Ovid Discovery, Gideon, Lippincott NursingCenter, Audio-Digest, and much more.
Summary of HLRP Resources: 
MEDICINE
COVID-19 TOOLS & RESOURCES FOR CLINICIANS
Biomed Central
DOAJ
PubMed Central
Geneva Foundation for Medical Education and Research
Medknow
PLoS
National Institute for Health Research
9- NEJM COVID-19 center
A collection of articles and other resources on the Coronavirus (Covid-19) outbreak, including clinical reports, management guidelines, and commentary.
For full articles and news click here: https://www.nejm.org/coronavirus
10- CMJ - 2019 novel coronavirus disease (COVID-19) collection
The Chinese Medical Journal (CMJ) offers a great collection related to the new Coronavirus.



You can download the full pdf file from here: http://bit.ly/2PLz8EQ
11- The National Institutes of Health (NIH):
 
Monday, March 16, 2020
NIH clinical trial of an investigational vaccine for COVID-19 begins:

Full text: https://www.nih.gov/news-events/news-releases/nih-clinical-trial-investigational-vaccine-covid-19-begins?fbclid=IwAR1K1ehrH6A2KrYTowwDEl5tylK6HlR1nwX0bqDRefT2yqd--QdAGlIeI4U
12- The Cochrane Library:
- Physical interventions to interrupt or reduce the spread of respiratory viruses: This Cochrane Acute Respiratory Infections Review is free to read in full https://bit.ly/2x1KP3o
- Cochrane Special Collections: Coronavirus (COVID-19): infection control and prevention measures https://bit.ly/3cyV4Ne
13- The World Health Organization (WHO):
Clinical management of severe acute respiratory infection when novel coronavirus (nCoV) infection is suspected
This document is intended for clinicians taking care of hospitalized adult and pediatric patients with a severe acute respiratory infection (SARI) when a nCoV infection is suspected. It is not meant to replace clinical judgment or specialist consultation but rather to strengthen the clinical management of these patients and provide up-to-date guidance. Best practices for SARI including IPC and optimized supportive care for severely ill patients are essential.
for full version: https://www.who.int/publications/i/item/10665-332299
14- The Lancet:
 
To assist health workers & researchers working to bring this outbreak to a close, The Lancet's #COVID19 Resource Centre brings together new 2019 novel #coronavirus disease content from across our journals as it is published.
All content is free to access https://hubs.ly/H0nF2qs0
15-  UpToDate:
 
Coronavirus disease 2019 (COVID-19) center : https://www.uptodate.com/contents/coronavirus-disease-2019-covid-19
16- Taylor & Francis Journal


In response to this global health issue, all coronavirus and COVID-19-related, peer-reviewed research published in Taylor & Francis journals is now free to access and available for anyone to read.

All articles link: https://newsroom.taylorandfrancisgroup.com/coronavirus-reading-list/#
17- Oxford University Press (OUP):


As part of our response to the ongoing COIVD-19 pandemic across the world, Oxford University Press has made content from online resources and leading journals freely accessible to assist researchers, medical professionals, policy makers, and others who are working to address this health crisis.
Access to OUP resources on COVID-19, other coronaviruses, and related topics from the Link: https://academic.oup.com/journals/pages/coronavirus